Starting in 2016, the technical team at Programmatic Mechanics, led by Erik Thorson began building technology to help our clients activate their own campaigns.
Today, Pontiac is now its own DSP and bidder which can compete with the largest platforms on the market for CTV and Online Video.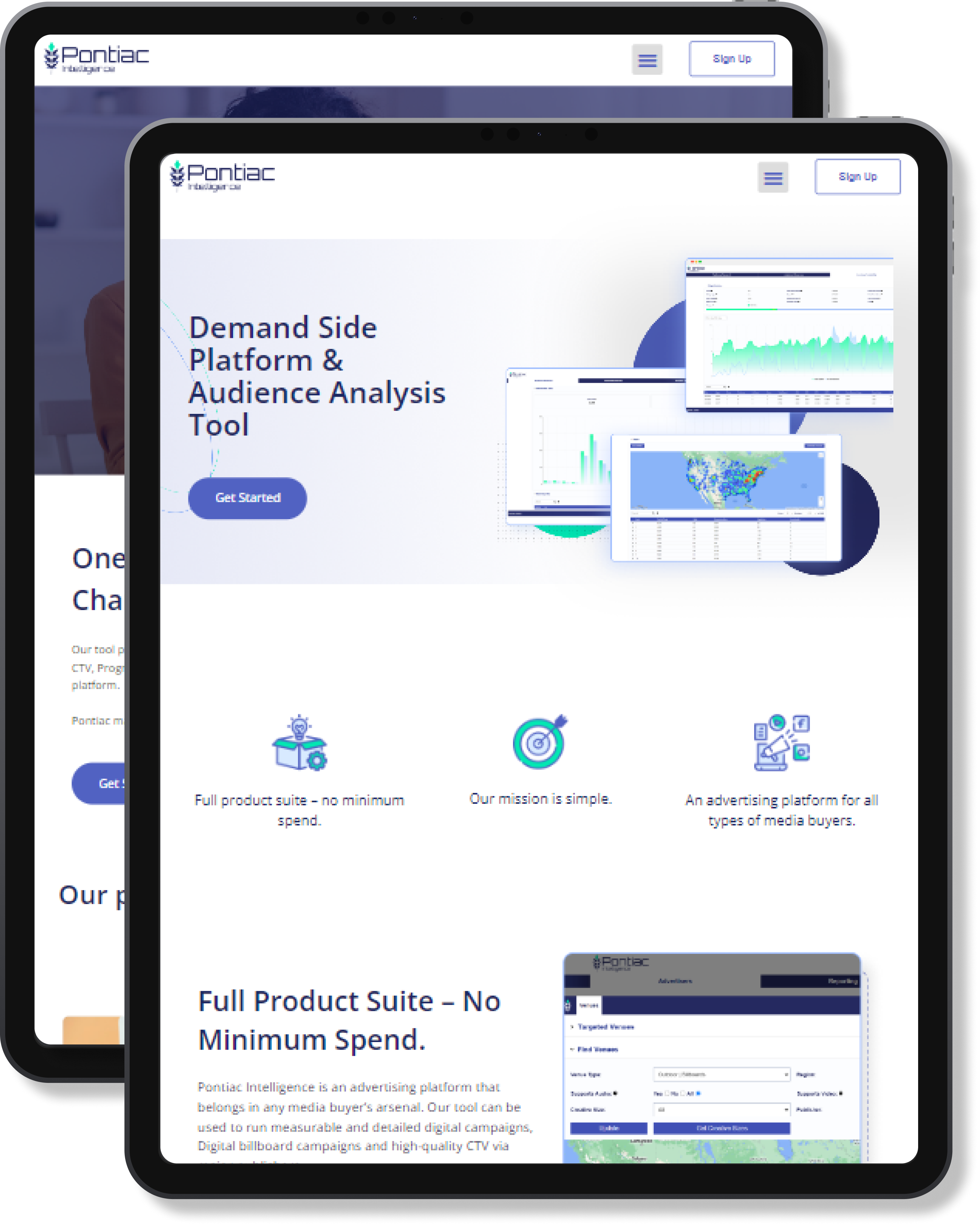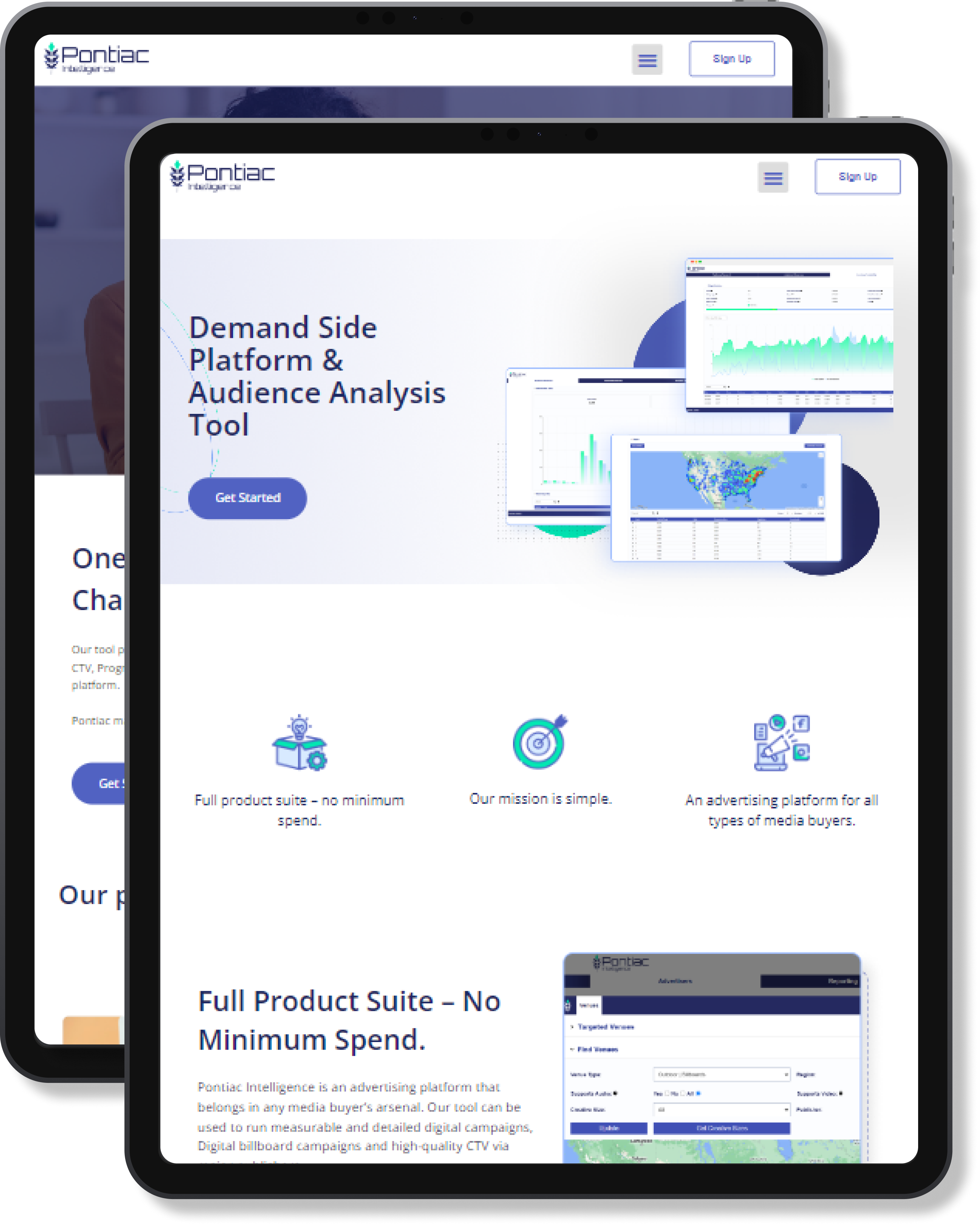 Learn more and get started today on a credit card with no minimum commitment necessary! Our team is here to help
More Solutions from us...